Coop Carnival at Urban Ministries
2014 Coop
Coop Carnival at Urban Ministries
New on the tour
Garden of interest
Of interest to children
Handicap accessible
Stop by Urban Ministries and enjoy our first-ever Coop Carnival! We are a ticket site, too, so you can start your tour here with kids activities and informational booths, or stop by mid-day for lunch at the mini- food truck rodeo and refresh with a drink from Big Boss Brewery. Enjoy entertainment, tours of UM and their new food garden, music, fire truck and chickens, from 10 am-3 pm. Don't forget to get your coop raffle tickets here (and at all ticket sites) to win a custom dream coop, on display at this stop!
Entertainment schedule
10:00 am Camp Gladiator
11:00 am Bouncing Bulldog Jump Ropers
12:00 pm Yoga with Amanda Cheney
1:00 pm Carl Dudley, Saxophone
2:00 pm Vibez & Rhythms and One Tribe Rhythms Drum Ensembles
Don't forget to take a peek inside the Urban Ministries building. Staff members will also be on hand to answer your questions and give tours.
And check out UM's non-profit partners and Tour sponsor booths, including Avian and Exotic Animal Care, Curtiss Coops and Yardbarns, Carolina Food Gardens, The Urban Chicken, Bryan Moore Realty Group, SPCA, Humane Society of Wake County, Whole Foods, Interfaith Food Shuttle and more.
Urban Ministries of Wake County is located just northwest of downtown Raleigh at 1390 Capital Boulevard, Raleigh, 27603. Get directions here »

Tour D'Coop benefits:

Follow us: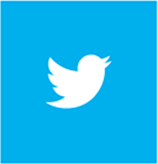 If you're talking about the tour on social media, make sure to use our hashtag
#tourdcoop
Please visit our sponsors