Tickets
Online ticket sales for the 2018 tour will start in late 2017.
---
Tickets with directions to each coop are available from 9:45 a.m. – 3 p.m. on the day of the Tour at sites throughout Raleigh. Day-of-tour tickets are $12 per person or $25 per group/carload. Attendees can purchase their ticket/map and raffle tickets at any of these sites.
2017 ticket locations:
(tickets only available at these sites on May 20, 2017)
1. Seaboard Ace Hardware- 802 Semart Dr #112
2. Whole Foods Raleigh- 3540 Wade Avenue
3. Whole Foods North Raleigh- 8710 Six Forks Road
4. Whole Foods Cary- 102 New Waverly Place

Use the map to get directions to ticket locations on day of the tour:

Map with approximate coop locations »
---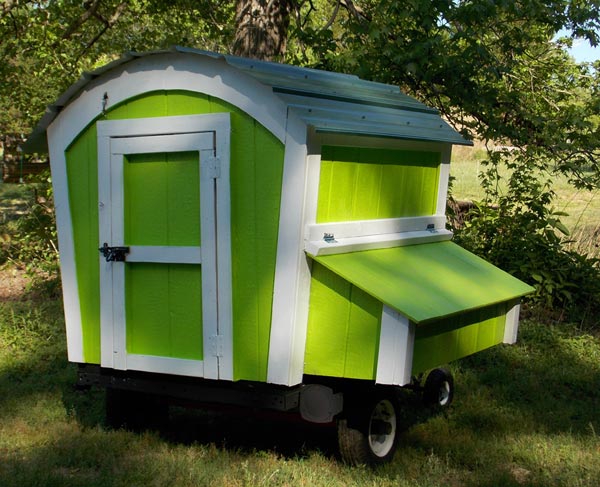 Coop Raffle
Curtiss Coops and Yardbarns
has once again generously donated a designer chicken coop for this year's Tour D'Coop raffle.
Tickets may be obtained at tour ticket sites on May 20. Or visit Urban Ministries of Wake County at 1390 Capital Blvd, M-F 9am – 5pm and ask to speak with a member of the development team.
$5 each or five for $20.
A Curtiss Coop will be on display during the tour on May 20 (Coop #9).


---
Fourth annual Bike Route
Join us for the Tour D' Coop bike route, a tour of urban chickens and their coops by bike. Visit coop homes on a bike route with less than 20 miles traveled.
Find out more about the bike route and get tickets online »
---
Tour FAQ
When is the 2017 Tour D'Coop?
The next Tour D'Coop is May 20, 2017. On the tour day, coops are open from 10 a.m. to 4 p.m., rain or shine.
Is it possible to receive a map before the day of the tour so I can prepare my itinerary?
Yes, a map with the general coop locations for the 2017 tour is available now. Also, each coop will have a description and some photos to help you decide which coops to visit. On the morning of the tour, online ticket holders will receive an email with the exact addresses of each coop. If you do not purchase tickets online, you can get a ticket with coop descriptions & addresses by going to one of our ticket locations and making a donation on the day of the tour.
Do I need to get tickets for each person in my group?
Your group only needs one tour ticket! One ticket per individual or group gets you into all the yards and a wonderful family experience.
How much does the Tour cost?
Please give accordingly to your group size to benefit Urban Ministries of Wake County. We've made suggestions for donation amounts in the form above, but also included an "Other" option if you would like to give more.
Where does the Tour begin?
It's a self-guided tour, so you can start the tour at any of the coops. Keep in mind that you will not have time to visit each coop so plan ahead by reviewing the coop descriptions online.
How long does the tour last?
Coops will be open from 10 a.m. to 4 p.m. on May 20. Depending on the locations of the coops you decide to visit, it's probably realistic to visit 2 or 3 coops per hour – just depends on how long you stay at each coop.
I have a question, who should I contact?
If wanting to make a donation or purchase tickets, please contact Suzanne Regan in Urban Ministries' Finance Department at 919.256.2171 or sregan@urbanmin.org
Questions about sponsorship or the events, contact Jordan Hewitt at 919.256.2187 or jhewitt@urbanmin.org
You can also contact the Tour through Facebook and Twitter.
For other tour-related questions, contact the Tour at details@tourdcoop.com
Please visit our sponsors